Benelli bike is available in 5 different models within price range of Rs. 2.4 lakhs to Rs. 26 Lakhs in Nepal. Below is the list of Benelli bike price in Nepal for 2021. This price list covers almost all models of Benelli bikes or scooters available in Nepal, which are as follows:
Benelli Bike Price in Nepal – 2021 Updated List

Regular models or variants of Benelli bikes in Nepal are listed below along with their price:
Benelli bike price in Nepal

| Benelli Bikes in Nepal | Price |
| --- | --- |
| Benelli TNT 135 | Rs. 2.750 Lakhs |
| Benelli TNT 15 | Rs. 2.475 Lakhs |
| Benelli TNT 150i | Rs. 3.432 Lakhs |
| Benelli 180S | Rs. 4.300 Lakhs |
| Benelli 180S Neon | Rs. 4.400 Lakhs |
| Benelli 302s | Rs. 9.350 Lakhs |
| Benelli 302s Neon | Rs. 9.600 Lakhs |
| Benelli 600i | Rs. 23.58 Lakhs |
| Benelli 752 | Rs. 25.15 Lakhs |
Please note that above price is subjected to change and is for reference purpose only. Kindly contact Benelli Nepal to get the latest showroom price.
Note: Benelli bike price list was last updated on October 18, 2021.
Benelli Nepal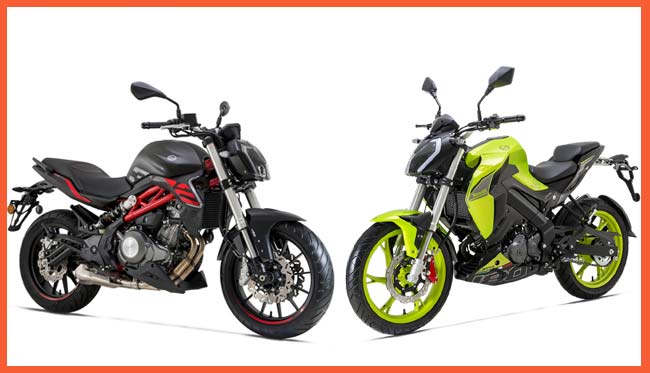 Since 2016, KTM International Trading Private Limited is serving as authorized distributor of Benelli Bikes for Nepal. Apart from Benelli, they are also selling Keeway brands of bikes in Patagonian Eagle and K-Light 202 models. KTM International can also import Austrian models of Husqvarna dirt bikes, though only Golchha Group is authorized to import those manufactured in India. It has its main showroom located in Narayanchaur of Naxal in Kathmandu. Company claims the Benelli bike to be low priced vehicle, with better mileage and low cost of ownership. Talking about Benelli as global brand, it is an Italian brand which was established in 1911. However, it is currently owned by the chinese company called Qianjiang Motorcycle.
Currently, Benelli is selling 5 different models of bikes which includes TNT, 180S, 302s, 600i and 752. Benelli bike starts at price of Rs. 2.75 lakhs in Nepal and goes up to 25.15 lakhs. Benelli is one of the few companies to sell 500+ cc bikes in Nepal. Therefore, Benelli has medium ranged bike fitting to your small budget as well as high-end bikes for those who crave for muscle, power, adventure and speed. For more details, contact Benelli Nepal at information given below.
Contact Information
To buy or test drive Benelli bikes in Nepal; or to get the features and specification with detail price information; you can contact at:
KTM International Trading Pvt. Ltd.

Main Showroom address: Narayanchaur, Naxal, Kathmandu
Phone Number: +977 – 01-4411439, 9801239935
Email: [email protected] (Sales incharge)
Or you can message us your queries regarding Benelli bike price in Nepal or its specifications.