BMW bike is available in 2 different models within price range of Rs. 13 lakhs to Rs. 15 Lakhs in Nepal. Below is the list of BMW bike price in Nepal for 2022. This price list covers almost all models of BMW Motorrad bikes or scooters available in Nepal, which are as follows:
BMW Bike Price in Nepal – 2022 Updated List

Different models and variants of BMW bikes in Nepal are listed below along with their price based on color:
BMW bike price in Nepal

| BMW Bikes in Nepal | Price |
| --- | --- |
| BMW G 310 R (Cosmic Black 2) | Rs. 13.50 Lakhs |
| BMW G 310 R (Style Passion) | Rs. 13.75 Lakhs |
| BMW G 310 R (Style Sport) | Rs. 13.75 Lakhs |
| BMW G 310 GS (Polar White) | Rs. 14.50 Lakhs |
| BMW G 310 GS (Triple Black) | Rs. 14.75 Lakhs |
| BMW G 310 GS (Rallye) | Rs. 14.75 Lakhs |
Please note that above price is subjected to change and is for reference purpose only. Kindly contact BMW Nepal to get the latest showroom price.
Note: BMW bike price list was last updated on April 08, 2022.
You may also like to check historical prices of BMW Motorrad bikes in Nepal.
BMW Motorrad Nepal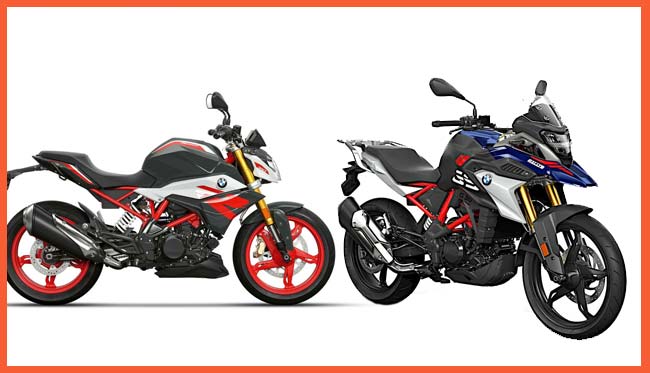 BMW brand in two-wheeler segment is branded as BMW Motorrad. Also known as Himalayan Motorrad, Torque Motors Trading Private Limited is the authorized importer of BMW Motorrad bikes in Nepal. These giant sized BMW bikes are making a market presence in Nepal since 2018. It's main showroom is located in Narayanchour of Naxal. The sister companies of Torque Motors Trading sells other premium brands of bikes like Ducati, Keeway and Husqvarna (Austrian models) in Nepal.
Talking about BMW Motorrad, it is a motorcycle division of famous automobile brand "BMW" which is known for its luxury cars. This company has been producing motorcycles since 1923. Headquartered in Munich of Germany, BMW started as a manufacturer of aircraft engines in 1916. Post "World War I" (1914-1918), it continued its business by manufacturing motorcycle engines, railway brakes, farm equipment and household items. Finally in 1923, it launched its first bike model – BMW R 32, which marks its beginning in the field of two-wheeler segment.
In Nepal, BMW Motorrad is selling 2 models including G 310 R and G 310 GS. BMW G310R is a entry level sports bike whereas G 310 GS is a long-travel bike capable of both off-road and on-road. BMW bike starts at price of Rs. 13.5 lakhs in Nepal and goes up to 14.5 lakhs. However, this is only estimation provided by authorized importer and actual price may vary depending upon color and other factors. For more details, contact BMW Nepal at information given below.
Contact Information
To buy or test drive BMW bikes in Nepal; or to get the features and specification with detail price information; you can contact at:
Torque Motors Trading Pvt. Ltd.

Main Showroom address: Narayan Chaur, Naxal (nearby Nagpokhari), Kathmandu
Phone Number: +977 – 01-4418798, 9801910751, 9801231096, 9801112898
Or you can message us your queries regarding BMW bike price in Nepal or its specifications.