Yatri bike is available in 2 different models within price range of Rs. 5 lakhs to Rs. 20 Lakhs in Nepal. Below is the list of Yatri bike price in Nepal for 2022. This price list covers almost all models of Yatri bikes or scooters available in Nepal, which are as follows:
Yatri Bike Price in Nepal – 2022 Updated List
Regular models or variants of Yatri bikes (exclusively Made in Nepal) are listed below along with their price:
Yatri bike price in Nepal

| Yatri Bikes in Nepal | Price |
| --- | --- |
| Yatri Project Zero | Rs. 19.49 Lakhs |
| Yatri Project One | Rs. 5.65 Lakhs |
Please note that above price is subjected to change and is for reference purpose only. Kindly contact Yatri Nepal to get the latest showroom price.
Note: Yatri bike price list was last updated on April 27, 2022.
You may also like to check historical prices of Yatri bikes in Nepal.
Yatri Nepal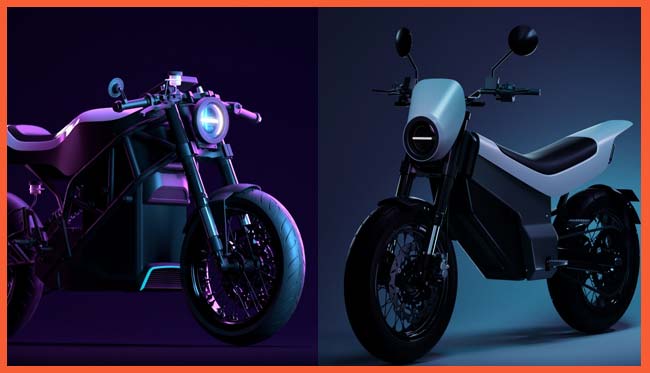 Yatri Motorcycles are both the manufacturer and distributor of Yatri bikes in Nepal. They are a Nepal based company with office in Baluwatar (Kathmandu) and factory in Chitwan. Co-founded by Ashim Pandey and Batsal Pandey, Yatri Motorcycles has a young team  of Nepali talents. Yatri Motorcycles started with ambition to produce quality electric bikes, to reinvent urban mobility landscape. In the long run, they plan to enter the four-wheeler segment as well.
Yatri launched their first product in the form of "Project Zero" which highly got criticized for being overpriced, making it beyond the capacity of middle class Nepalese. However, Project-Zero was its flagship model with premium features. It stood as benchmark indicating what young vibrant team of Yatri Motorcycles could produce. Eventually, they designed and produced heir second model – "Project One", which was quite affordable and feature rich at par. Project Zero had the mileage range of 230km while Project One had mileage range of 110km at single full charge. Power to weight ratio of Project One was comparable to those of 250 cc bikes.
Currently, Yatri is selling 2 models of bikes in Nepal, which includes Project Zero and Project One. Yatri Bike starts at price of Rs. 5.65 lakhs in Nepal and goes up to Rs. 19.49 lakhs. For more details, you can contact Yatri Nepal at information given below:
Contact Information
To buy or test drive Yatri bikes in Nepal; or to get the features and specification with detail price information; you can contact at:
Yatri Motorcycles

Address: 687 Thirbam Sadak, Baluwatar Kathmandu, Nepal
Phone Number: N/A
Email: [email protected]
Website: yatrimotorcycles.com
Or you can message us your queries regarding Yatri bike price in Nepal or its specifications.